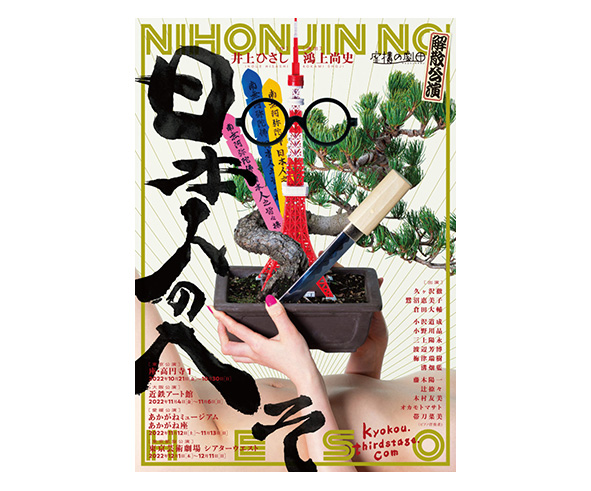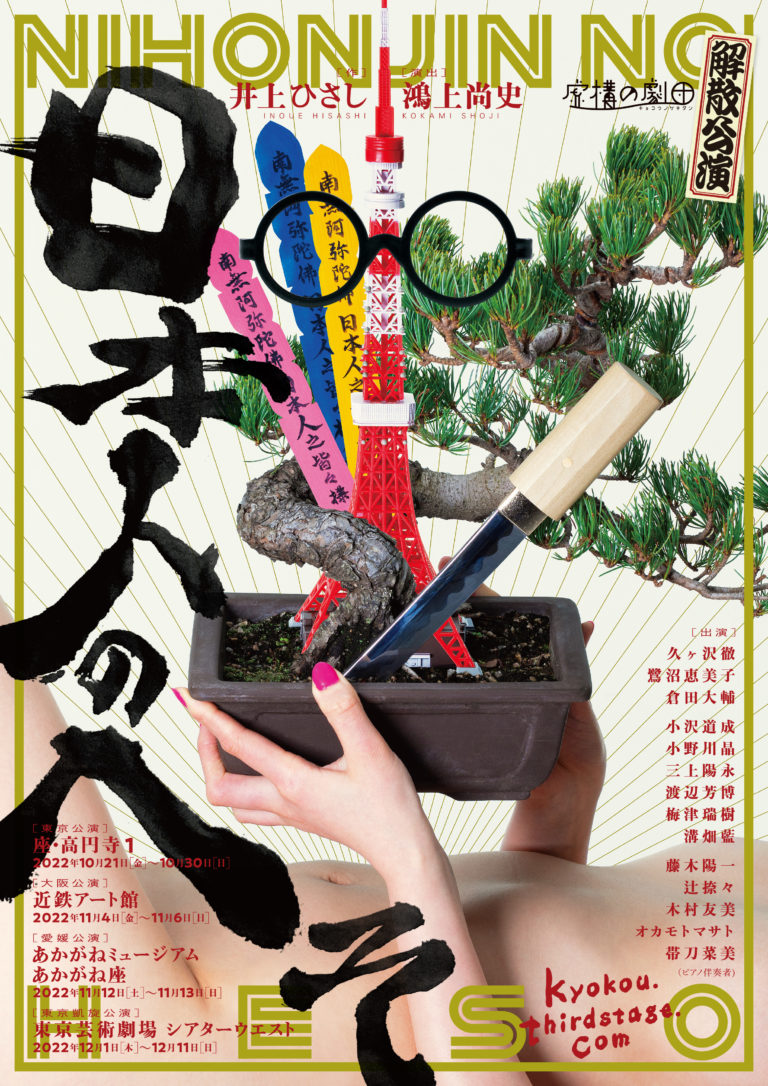 Niihama Municipal 85th Anniversary Fictional Theatrical Troupe Dissolution Performance "Japanese Navel"
The Fictional Theater Company, which started in 2007 with preparatory performances, will disband after 15 performances. The final performance will be "Japanese Navel", which was canceled in 2020 due to the corona disaster. Hisashi Inoue's debut work.
It is a wonderful work that is full of young Inoue's brilliance and energy. That messy, ugly,
The way it bounces, the way it plays, is a bit unmatched. I'm going to tackle this play head-on, with the full strength of the fictional theater company, and with the help of the guest actors. I think it would be wonderful if it became a chaotic theater full of energy.
Thank you very much for 15 years.
I would like to launch a big fireworks at the farewell performance. See you at the theater!

Shoji Kokami

For more information, please visit the Akagane Museum website.
Name

Niihama Municipal 85th Anniversary Fictional Theatrical Troupe Dissolution Performance "Japanese Navel"

Holding period

2022/11/12 (Sat)〜2022/11/13 (Sun)

Open time

November 12th (Sat) ①13:00- ②18:00- November 13th (Sun) 13:00-

Venue

Akagane Museum Multipurpose Hall (Akaganeza)

Parking

Akagane Museum north-south parking lot 3 hours free

Fees

[All seats reserved/tax included] General Advance/Same-day 5,000 yen/Students (high school students and younger) 1,500 yen

Inquiry

Akagane Museum 0897-31-0305