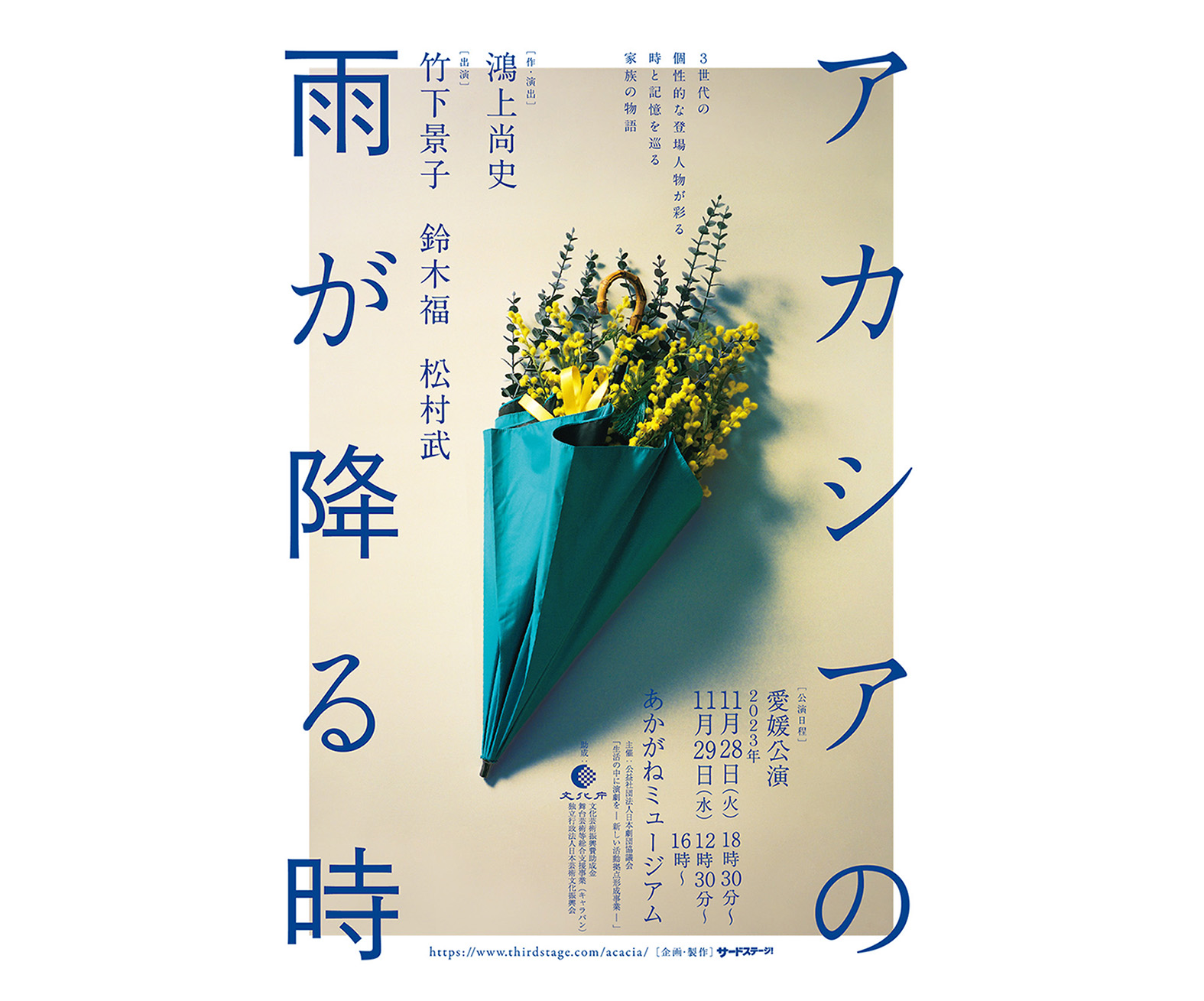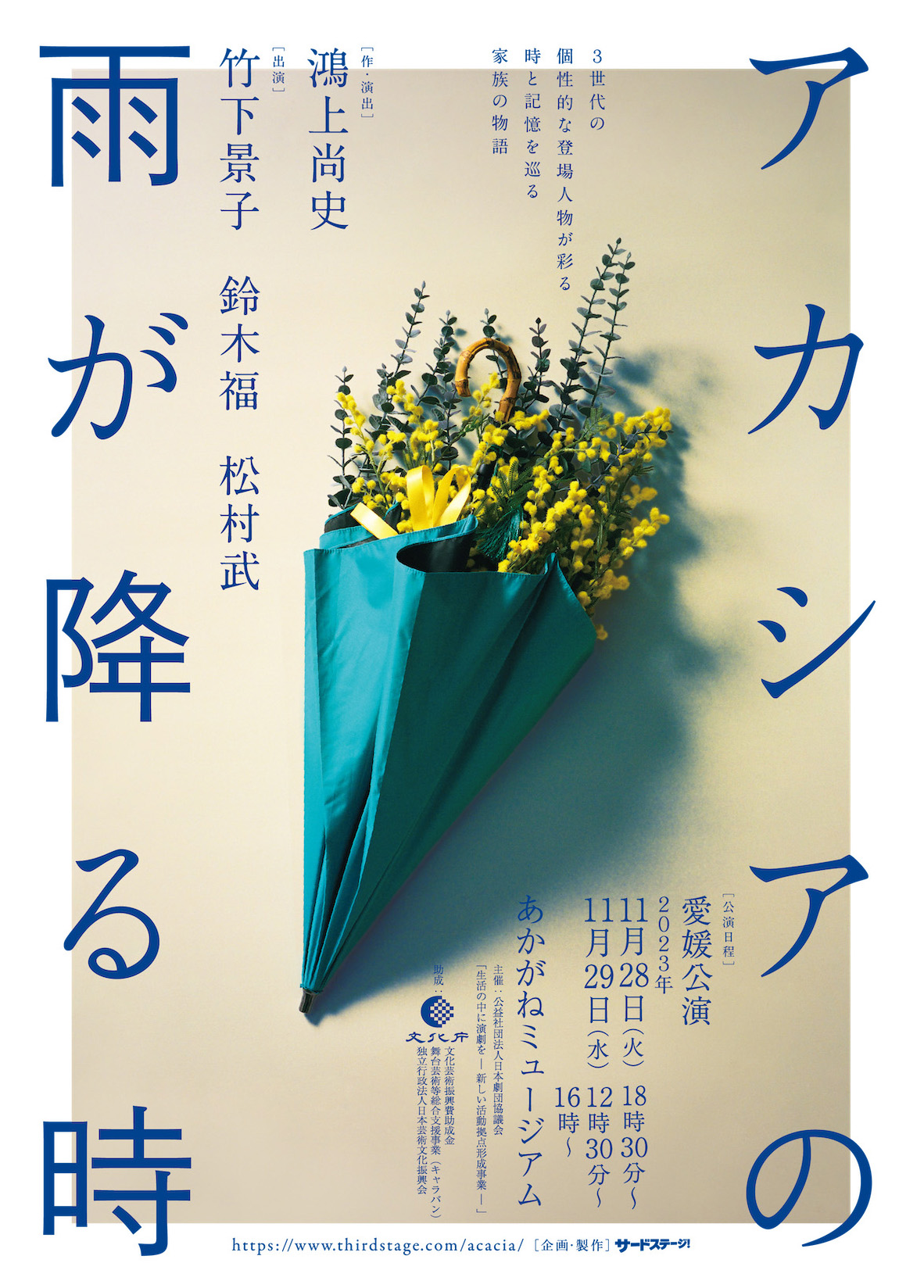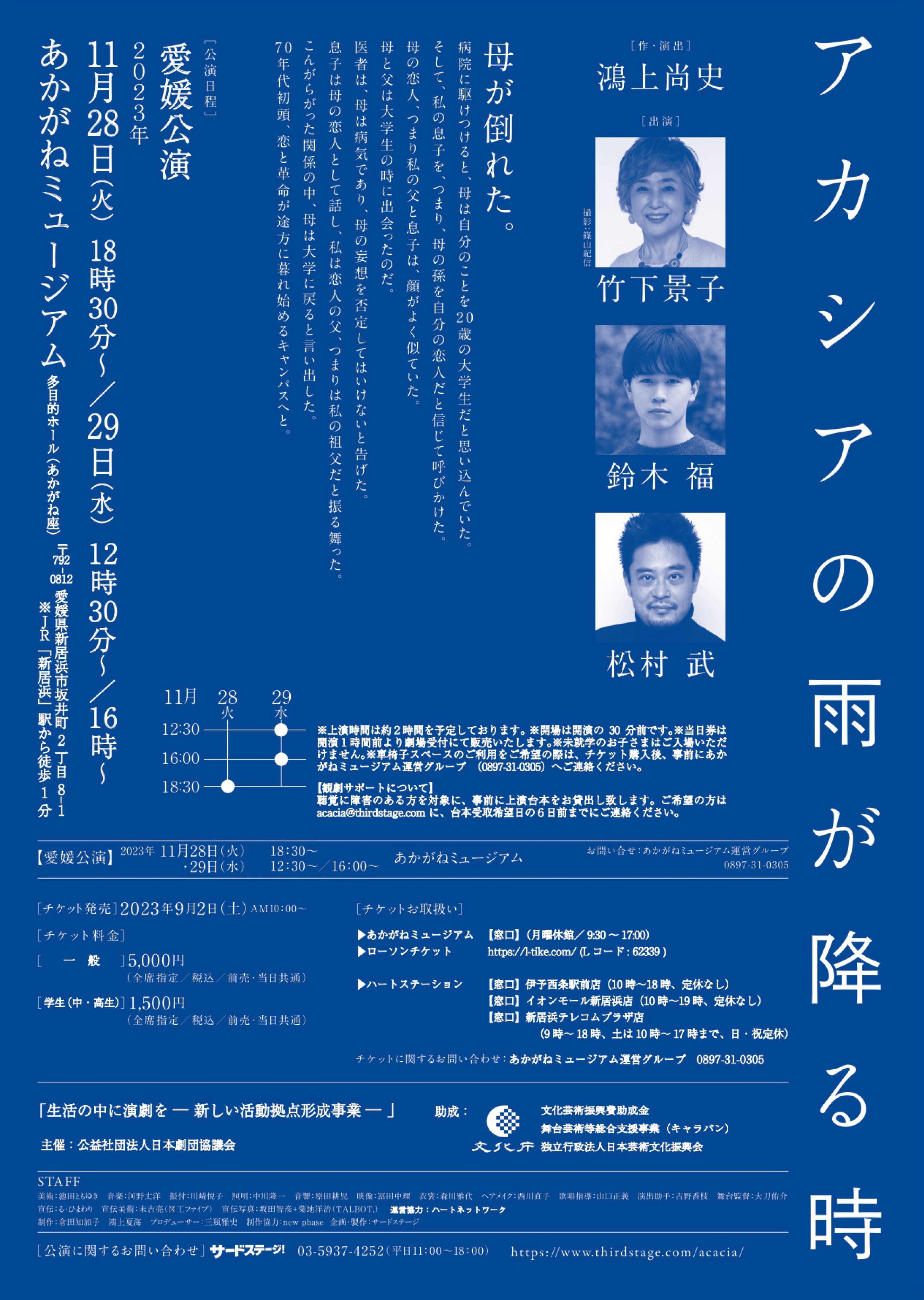 Stage "When it rains in Acacia"
Shoji Kokami (Writer/Director)
Keiko Takeshita, Fuku Suzuki, and Takeshi Matsumura, a family story about time and memory, colored by unique characters from three generations.


[Production/Direction] Shoji Kougami [Cast] Keiko Takeshita, Fuku Suzuki, Takeshi Matsumura

STAFF
Art Direction: Tomoyuki Ikeda Music: Takehiro Kono Choreography: Etsuko Kawasaki Lighting: Ryuichi Nakagawa Sound: Koji Harada Video: Chuji Tomita Costumes: Masayo Morikawa Yusuke Advertisement: Ru Himawari Advertisement Art: Ryo Sueyoshi (Duko Five) Advertisement Photo: Tomohiko Sakata + Yoji Kikuchi (TALBOT.) Operational Cooperation: Heart Network Production: Chikako Kurata Natsumi Kougami Producer: Masafumi Sanpei : Third stage


[Ticket handling]
September 2, 2023 (Sat) AM 10: 00 ~ Ticket sales start For details, please see the Akagane Museum website.
Name

Stage "When it rains in Acacia"

Holding period

2023/11/28 (Tue)〜2023/11/29 (Wed)

Open time

①11/28 18:30 start ②11/29 12:30 start / 16:00 start

Venue

Akagane Museum Multipurpose Hall (Akaganeza)

Parking

Akagane Museum north-south parking lot 3 hours free

Fees

General: 5,000 yen (all seats reserved/tax included) High school students and younger: 1,500 yen (primary seat reserved/tax included)

Inquiry

Akagane Museum 0897-31-0305